Accessories
Mirrors
Mirrors are provided that match your overall design. Frames are available in colours to suit your colour scheme.
Mirror doors are also available. Shatter proofing is a feature of our offering.
Talk to our consultants about what will work best for you.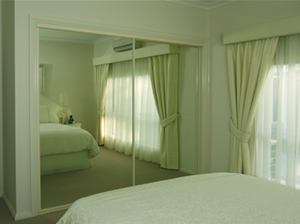 Jewellery Drawers
These drawers are available in standard widths to accommodate a range of installation requirements.
Finished in luxurious flocking to protect your valuables, jewellery drawers are excellent for both organising and protecting these items.
Tie Racks
A tidy way to manage ties, belts and scarves.
The tie racks are sturdy units that slide out for ease of access and slide away for storage. You choose how few or how many you might need.
Designed to complement our design range, high quality processes and materials ensure long life.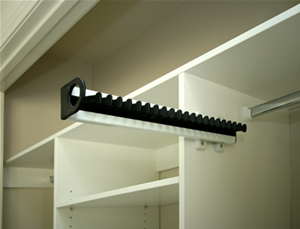 Filing Drawers
These drawers come complete with suspension file frame. The frame is designed for A4 standard suspension files.
The finish matches other drawer components and selections.
Built to last, with smooth and easy operation.